Old content
This post is over 2 years old. Some of the content might be out of date. If your after something more up date, check out our latest posts. If you want to find out more about the content on this page, contact us.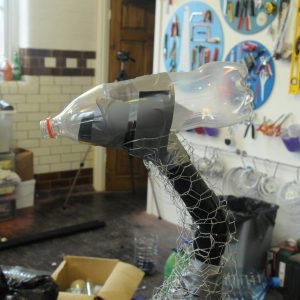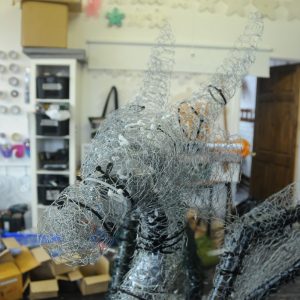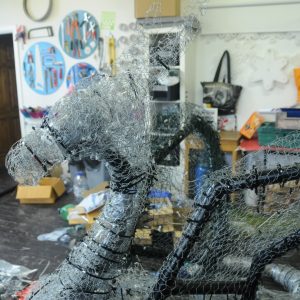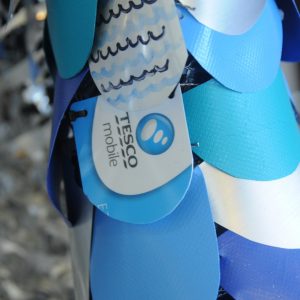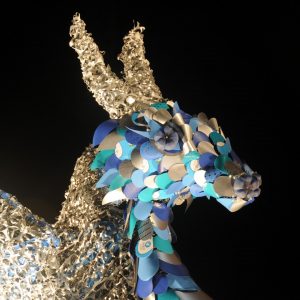 Newstead Futures asked City Arts to create something special for their bonfire night on Saturday 7th November.
CDs, plastic bottles, drinks lids, soda cans and phone top up cards were some of the many recycled materials used to create the stunning dragon sculpture in these photos.  At Newstead Youth Centre, eco-artist Sarah Turner worked with young people from the local community to cut and decorated the dragon's scales. The group used nail polish and marker pens to paint beautiful patterns onto each of the scales, which were attached to a structure built from plastic pipes, bottles and chicken wire.
Sarah is known for making artwork from plastic bottles and tin cans – materials donated by local people – and these were used to create the dragon. Most of the rest of the waste materials were sourced from the Scrap Store at Nottingham Playworks.
The amazing finished sculpture made an appearance at Newstead Bonfire Night.  Lit with LEDs, the dragon delighted audiences out to watch the spectacular firework show.
The dragon is about to embark on a tour of Nottingham – look out for him at some of your favourite local spots!