Old content
This post is over 2 years old. Some of the content might be out of date. If your after something more up date, check out our latest posts. If you want to find out more about the content on this page, contact us.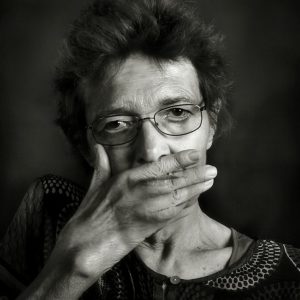 These photographic works, edited in Photoshop, were produced for City Arts' community engagement programme for the 2012 World Event Young Artists festival.  They were created by artist, photographer and film maker Gaylan Nazhad.  The photos feature participants of the More than one anchor project City Arts devised for WEYA.
More than one anchor built on the work of Artists in Exile, City Arts' programme of support for refugee and new arrival artists, and Solo Art, Solo Heart, the Artists in Exile international performance showcase. We commissioned artists Choman Hardi, Gaylan Nazhad and Shane Shambhu, to work with community groups from across Nottingham.  Together they explored themes and ideas relating to identity and a sense of belonging.
The photographs in this gallery have been exhibited a number of times: in the City Arts Dome, at Nottingham's New Art Exchange, at the Royal Concert Hall in Nottingham and at Nottingham Central Library in an exhibition celebrating Refugee Week 2013.