Old content
This post is over 2 years old. Some of the content might be out of date. If your after something more up date, check out our latest posts. If you want to find out more about the content on this page, contact us.
Download 'Create to Connect', our free PDF activity booklet. The specially designed booklets detail art activities that you can do at home, on your own or in a group. They are designed for people who have not done much art before. They can be adapted to push your skills a little further, should you wish to.
Twelve different artists contributed to the book. It includes creative activities focused on mindfulness, painting, drawing, making, writing and storytelling. Compile your own version of NASA's Golden Record! Construct a 360 degree illustration! Make a puppet from your household recycling!
Art Packs
For a lot of older people, lack of online access has made it hard to take part in cultural activities during the pandemic.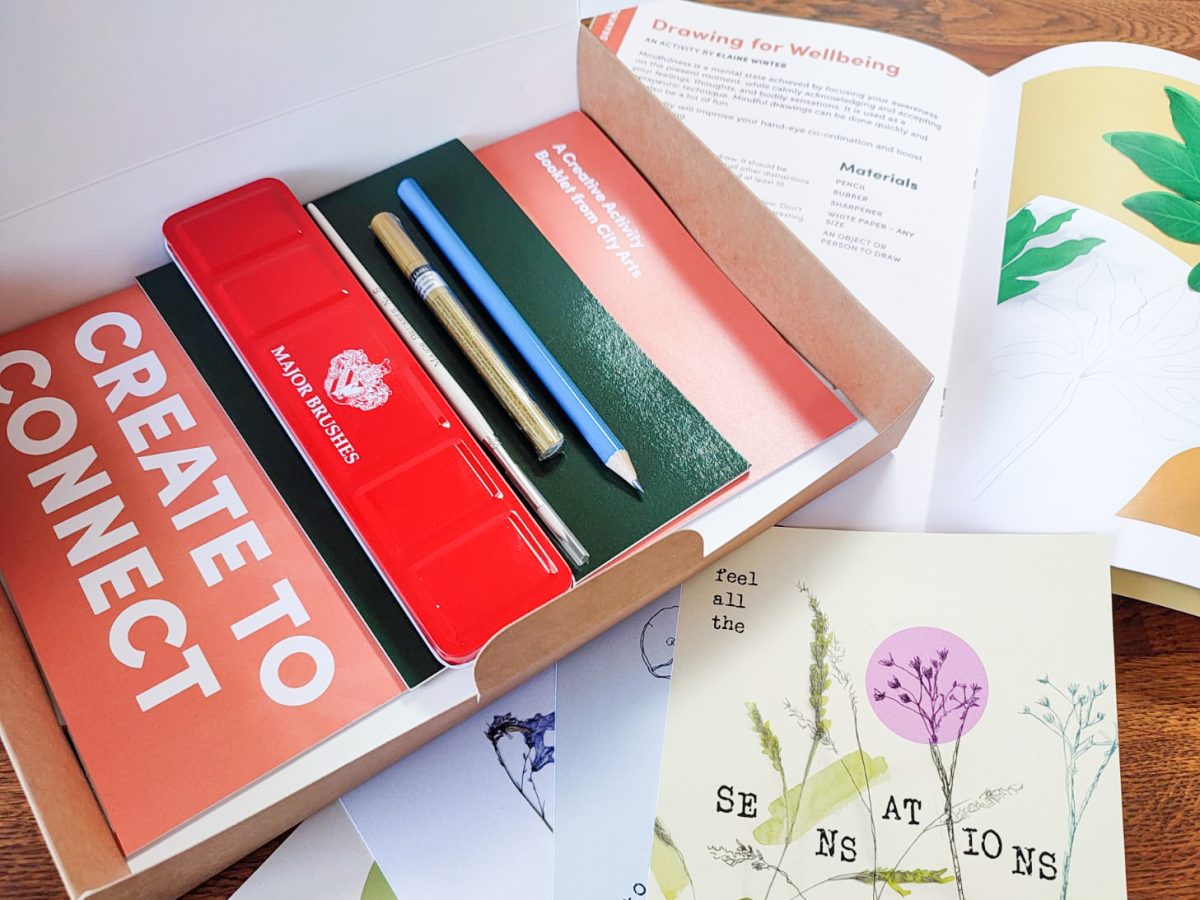 We've been delivering printed copies to older people across Nottinghamshire. They come with an art pack which contain a range of art materials. Recipients include older people supported by Framework Housing, NCHA, Radford Care Group, Jigsaw Homes, Rushcliffe CVS Befrienders, Nottingham Carers Association and Artspeak.
About the Create to Connect project
Create to Connect is a project designed to reduce isolation for people aged 55 and over. Artists created a series of resources that older adults could access from the safety of their homes. An addition to art packs, they have included live online workshops and video tutorials.